On June 10 2013 in San Francisco, Apple officially unveiled it's iOS7 with completely redesigned interface and a bit similarity with Android. Apple plans to make iOS7 available on fall of this year. This iOS will be compatible with
iPhone 4, 4S and 5, iPad 2, 3, 4, iPad Mini and iPod touch.
Tim Cook CEO of Apple said,
"The biggest change to iOS since the introduction of the iPhone,". As Apple kicked off it's new iOS7 for it's developers, the executive gave detailed explanation on all new features of iOS7.
Key Features of iOS7 :
Notifications Center : Notifications panel got a new very flat looks which allows you to see upcoming friends birthdays, invitations, calendar, stocks and a very quick look at tomorrow which is very different from the previous iOS versions. So, iOS notifications panel is not anymore laced with dark grey line.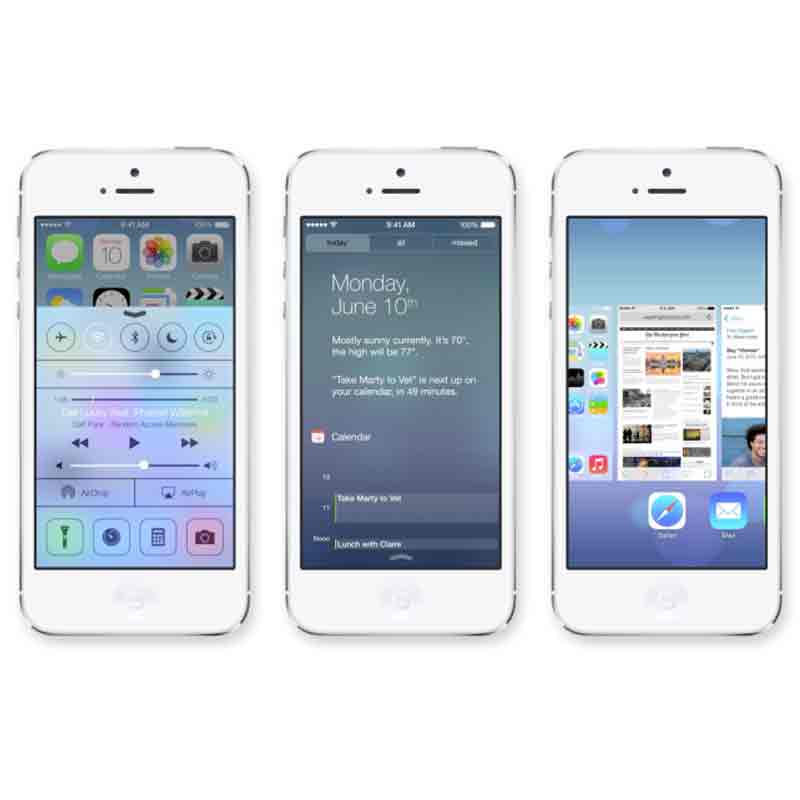 (Photo :
dnaindia.com)
Multi-tasking : Multi-tasking feature is almost as same as Android. The thing is Multi-tasking in iOS7 means it always runs the applications which you want to be always on in background. Ex : If you want to check your social networking account every morning, your feed will be ready and waiting for you.
Control Panel : Control panel is available on lock screen of iOS7 and it allows you to adjust brightness, volume, Wi-Fi, Airplane mode, rotation lock and Bluetooth. It also offers flashlight, tabs of Music, camera and some other quick applications.
Camera and Photos : All types of Photos are stored between various camera types such as Panorama or HDR, you can quickly go to the pic instead of fumbling around with settings. Since the beginning of iOS when it was introduced you can search photos based on date and location. The new photo filtering feature in photos allows you to add some professionalism to your photo. Users can also share their photos via AirDrop, iCloud photo-sharing and shared photo-streams as well.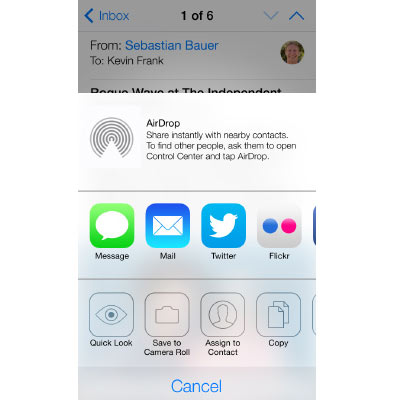 (
Photo :
dnaindia.com)
Siri : This feature allows users to choose to be male or female voice in different languages like French, German, and other languages too.
The visual UI has also been upgraded, with a sound wave going along the bottom.
Find my Phone : Find my phone helps users to protect their all data on their phone if it's stolen and somebody tries to turn off Find my phone it asks to enter your Apple ID and password. Also Apple ID and Password will be required even when anyone reactivates the phone.
iTunes Radio : Apple at WWDC 2013 has finally announced it's most anticipated iTunes Radio which allows you to experience entire 26 million titles on iTunes. Songs on each station can be viewed by clicking on history with purchase and preview buttons available built right in and send you to iTunes store.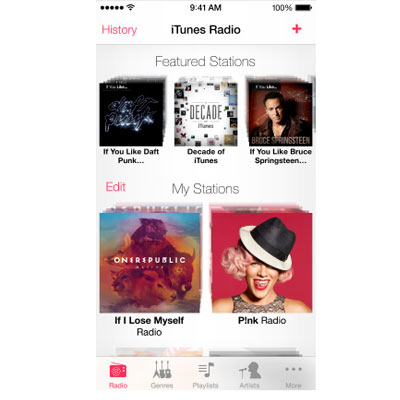 (
Photo :
dnaindia.com)
The Executives at WWDC 2013 also showed
off a new line of Mac computers and said that updated Siri voice software used on the iPhone now incorporates Microsoft Corp's Bing search engine.
Let Us know What you think about this below in comments section !!
Please Don't forget to Like us on
Facebook
, Follow us On
Twitter
and Subscribe us on
Youtube
for Latest
Technology News
, Reviews, Updates etc.,