Sony stated it's new Xperia Tablet Z on their official website with release date of May 24.
The new Sony Xperia tablet Z is to be launched in both 16 GB and 32 GB version (both expandable upto 64 GB). The tablet Z is also water and dust resistant. It's depth and duration for water resistance is 3 feet and 30 minutes.
It's thickness is less than a pencil thickness. A pencil's thickness is .35" and the tablet's is .27". It's the most thinnest 10.1 tablet of world.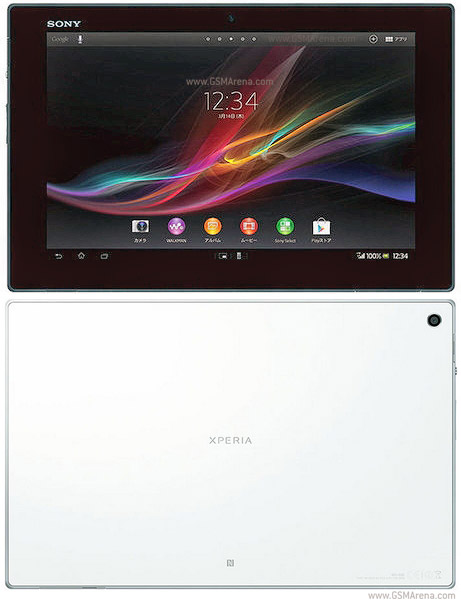 The Xperia Z runs on Android version 4.1 Jelly bean. It has 10.1 inch Full HD display with resolution of 1920x1200p. It has battery backup of 6,000 mAh and 2 GB of RAM. The tablet comes with two different internal storage with different prices. The price of 16 GB is $499.99 and 32 GB is $599.99. It has 1.5 Ghz Quad-core CPU with chipset of Qualcomm Snapdragon APQ8064.
Key Specifications :
Display -
10.1 inch with resolution of 1920x1200p
Android version - 4.1 Jelly Bean
Processor - 1.5 GHz Quad-core with chipset of Qualcomm Snapd

ragon APQ8064
RAM - 2 GB
Internal storage - 16 GB & 32 GB
Battery - 6,000 mAh
Rear Camera - 8.1 MP
3264x2448 pixels with Auto focus
Front Camera - 2.2 MP 1080p @30fps