A report from GSMarena suggests that Galaxy S4 Active will be launched at the end of this month.
The latest leaked shots reveal that the Active will be a tougher dust and water resistant version of the Galaxy S4 flagship.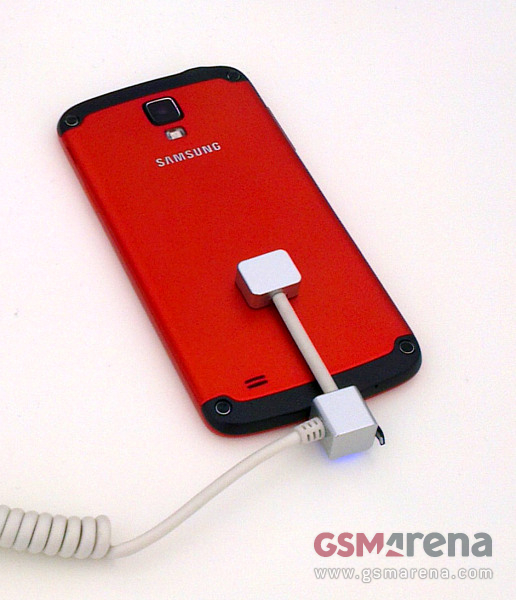 (
Photo : GSMarena
)
Reports also suggests that Galaxy S4 Active will have the same specs as the Galaxy S4 but the Rear camera of S4 active is degraded from 13 MP to 8MP. Though it's a 5.0 inch 1080p display it's unconfirmed that it's Super AMOLED one or not. Strangely,
the reported pixel density of the phone is 480ppi, so the display might actually be smaller.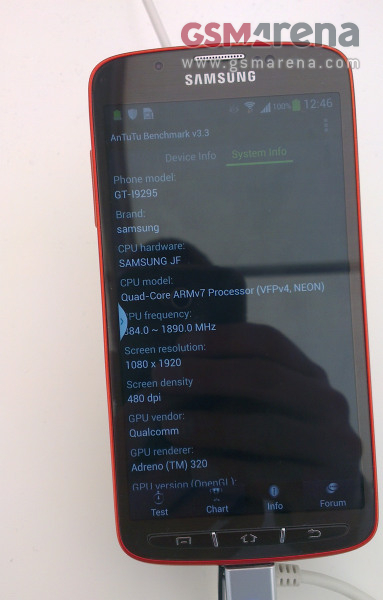 (
Photo : GSMarena
)
The pictures above clearly shows that Galaxy S4 active looks nothing like original. It has a metallic shell with bolts on back and there are also three hardware buttons below the screen.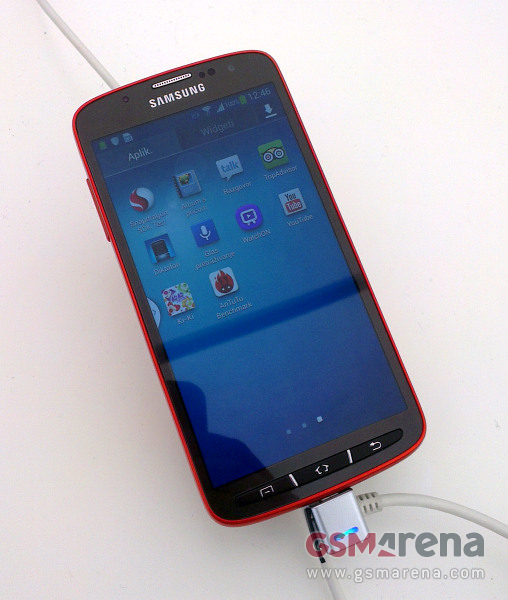 (Photo : GSMarena)
There is no official confirmation from Samsung,
but as it turns out the handset has been showcased recently in Croatia, so an announcement is imminent.
Let us know what you think about this leak of Galaxy S4 Active below in comments section.
To stay tuned and updated Like us on
Facebook
and Follow us on
Twitter
. and Also Subscribe us on Youtube.